About Elio Cozzi
Elio is an accomplished business leader with over 30 years of diverse management experience in corporate and entrepreneurial roles. Born and raised in Hamilton, Ontario (Canada), he graduated from McMaster University with a Bachelors degree in Civil Engineering and Management.

Following several years in engineering and project management roles, Elio earned an MBA degree from the Rothman School of Business at the University of Toronto. His career subsequently moved from engineering into sales and marketing management, business and strategic planning, business development, operations management, and ultimately business unit general management.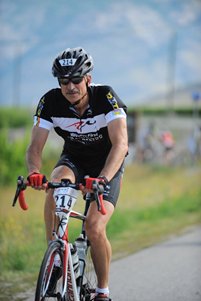 He has worked across Canada during his corporate career with key accomplishments including the design, staffing and implementation of new organizations, the successful development and implementation of innovative strategies, growing business through strategic development efforts, developing and executing plans from prototype to final product, leading an award-winning sales team, business process re-engineering, change management, and managing a crisis and incident response team. Above all, Elio enjoys and excels in leading people and building capability across his team members.
Following a lengthy corporate career Elio switched gears and started a consulting and coaching practice, working with small to mid size business owners. Elio's areas of specialization include the development and implementation of strategic business plans, business development, personal and business effectiveness coaching, and the development of key employees and emerging leaders

With the completion of his training as a certified professional business coach, Elio is now a member of the Professional Business Coaches Alliance, which has enhanced his ability to leverage his comprehensive business experience and pursue his passion to help others succeed. He looks forward to coaching small business owners, their leadership teams and developing emerging leaders, and helping them grow their leadership capabilities so that they can enjoy personal and business success.
In addition to his coaching and consultation business, Elio also serves as a corporate director and advisor for two successful private companies.
Elio currently lives in Calgary with his wife Paula, daughters Alyssa and Jennifer, and family dog Max. He is a board member of the Springbank Hill Community Association, actively volunteers in the community, provides mentoring for university students, and is an avid downhill skier and road cyclist.